Printing process-specific data preparation
With many years of experience as a central repro and prepress partner, we are able to work out the complete range of packaging types and printing processes and convert the print data into perfect artwork.
Especially in the repro-technical data preparation, we ensure that your design is optimised for the selected printing process. This includes, for example, the creation of specific colour separations and trappings, as well as the adaptation to the machine profiles of the printers.
These required, specific basic conditions are individually adapted for each job and - if necessary - coordinated with the manufacturers. All print- and machine-specific information is precisely evaluated and the resulting findings are included in the repro processing.
By optimally adapting the design data to the printing environment, we ensure maximum brand consistency - regardless of the printing process or packaging type.
Our design and repro team fulfils your individual requirements from packaging conception to layout creation and repro data preparation. This way you get an appealing packaging and can convey the desired effect to your customers at the point of sale.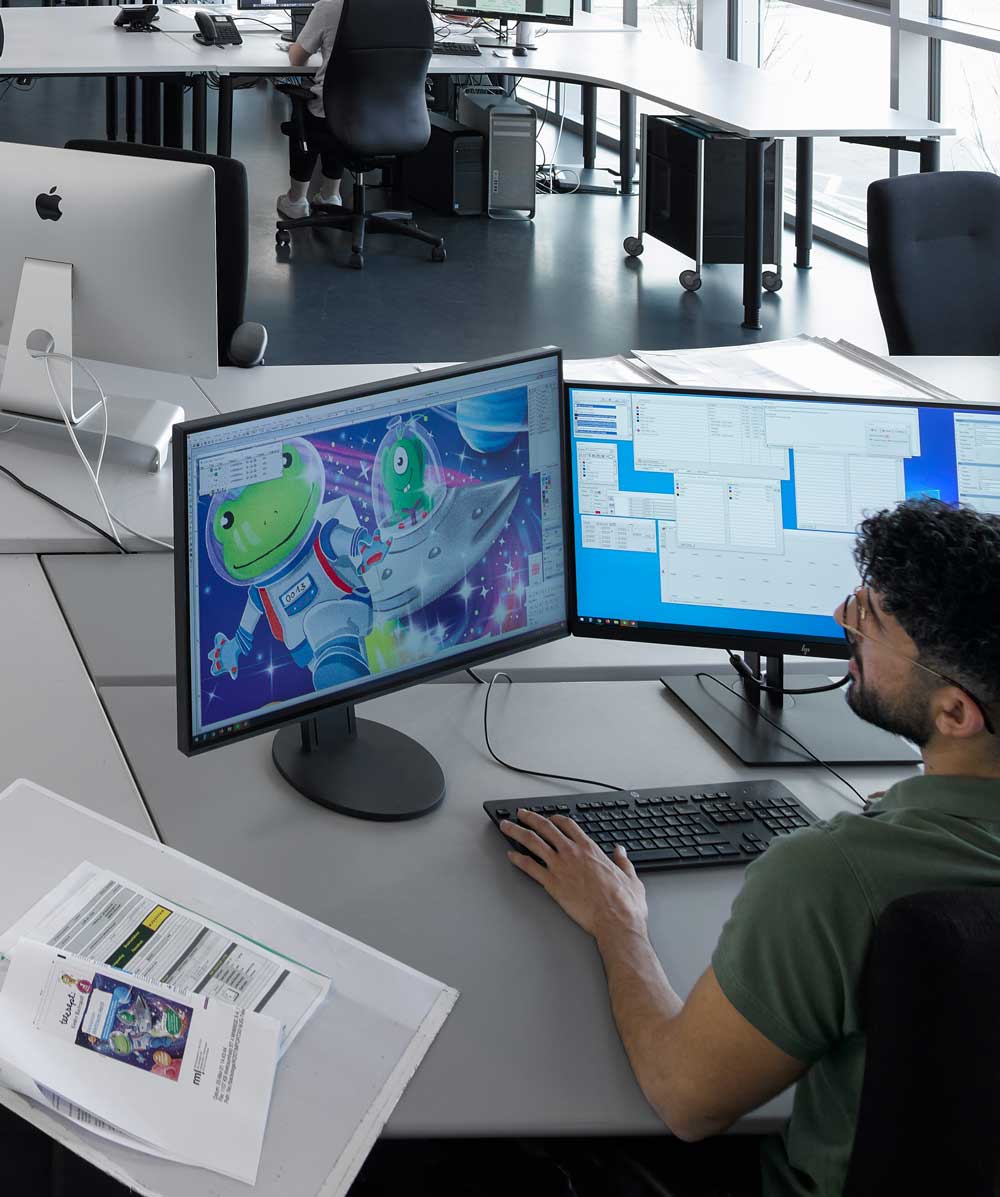 Specialised in the following